20 Aug 2021
Make Every Day A Cheat Day!

Want to lose weight and get healthier? Committing to a diet plan can really help!
---
Finding the right balance in your daily meals isn't always easy! Unhealthy foods are everywhere and supermarkets are overrun with calorie-dense foods that just aren't good for us. It's no wonder we often find ourselves overeating, especially when on a busy schedule.
With Xndo's wide array of choices, from delicious and healthy, ready-to-eat meals and everyday, energy shakes to specialised supplements, you will no longer fret about eating a balanced, healthy diet.
To help you get started, we've designed this one-day diet plan using Xndo products. With this easy-to-follow smart eating plan, you're sure to feel satisfied and lose weight in no time!
1-Day Smart Eating Plan
Don't worry, this is no deprivation diet. You will consume three main meals and two small meals daily.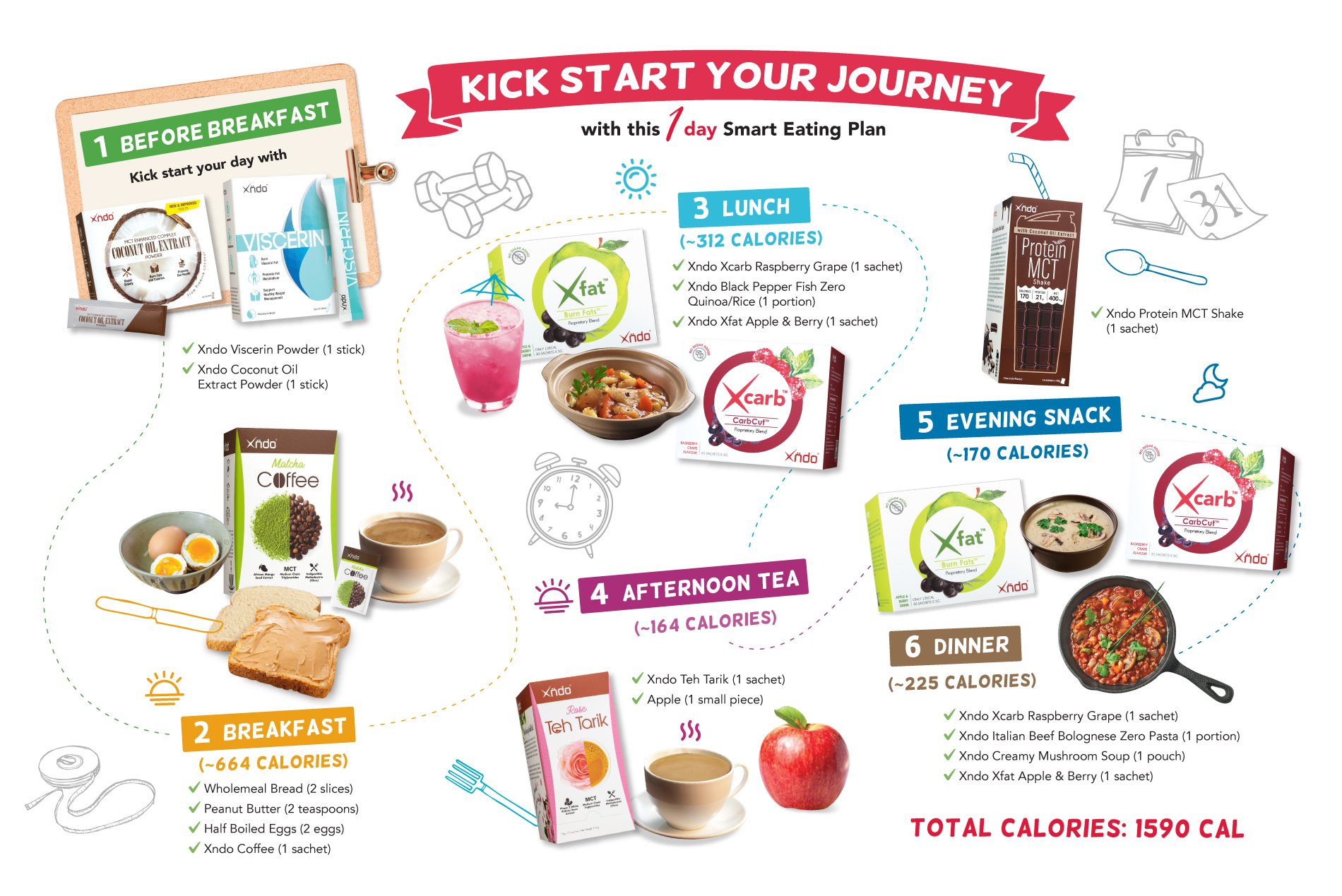 Shake Things Up
Here's a fast and easy Xndo shakes recipe to stave off those pesky unhealthy snacking desire in between meals. You need an electric blender for this recipe! It's as easy as Mix, Shake and Drink!
Click here: MCT-Loaded Smoothie Recipe
Disclaimer: Calories are based on figure from Health Promotion Board Food Composition System Singapore (FOCOS)
Specially Selected For You