Block Carbohydrate Absorption

Suppress and Control Appetite

Maintain Healthy Blood Glucose Level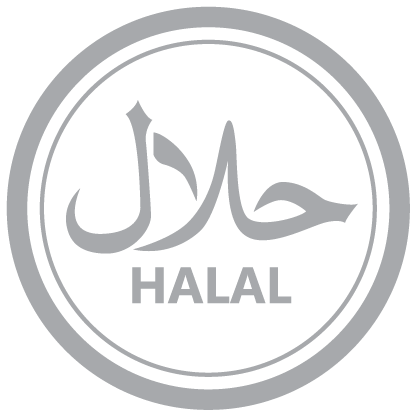 Xcarb™ Raspberry Grape Carb Blocker
54.57
VIP (Buy 1 Save 40%)
S$54.57
S$54.57
VIP (Buy 4 Up Save 50%)
S$45.48
S$45.48
VIP Foodie Bundle @ $80
(Contains - 1 box of xcarb raspberry, 1 box of xfat lychee & 1 box of xbloat)
VIP Buy 3 for $122
Mix allowed (Xcarb/Xfat)
VIP Buy 1 Free 1 (Mix Allowed - Xcarb & Xfat, Price based on U.P.)
Add 2 into cart
VIP 2X Bonus$ with min $122 spend
Check availability at retail store
Local Delivery
LOCAL DELIVERY WITHIN SINGAPORE
Complimentary for orders above $50 and $15 for orders below $50.
Delivery timings are between Mondays to Fridays 10am-5pm. Saturday (excluding Public Holidays) 10am-12pm.
Product Overview
Servings per Container
30
Product Description
Watching your waistline, but can't say no to carbohydrate-rich food?
While carbohydrates are essential component for a well-balanced and healthy diet, too much of it can cause weight gain.
Xcarb™ CarbCut™ is a delicious, raspberry and grape flavoured supplement drink formulated with clinically-researched ingredients to help block the digestion and absorption of carbohydrates, reducing the calorie absorption of ingested carbohydrates when taken before a high-carbohydrate meal. This formula also helps promote healthy blood glucose levels; curbing sudden glucose spikes that may trigger cravings.
Features:
White Kidney Bean Extract - Well-researched natural carbohydrate blocker that help block the digestion and absorption of both simple and complex carbohydrates and reduce calorie intake to promote weight loss. It also helps suppress appetite by reducing the release of appetite stimulant in the body.




Inulin – Prebiotic fibre that nourish gut microbes, normalise bowel transit, promote regularity and even help with weight loss by making you feel fuller after meals. Also helps the body absorb magnesium and calcium efficiently to support biochemical reactions such as blood glucose management.




Bilberry & Grape Skin Extract – Antioxidant powerhouse that are effective in scavenging free radicals and defending the body against long-term oxidative stress. Bilberry also helps curb glucose spikes following high-carbohydrate meals.
Benefits:
Block carbohydrate/starch absorption

Help suppress appetite

Lower the tendency to overeat

Reduce calorie intake

Promote weight loss

Support healthy blood glucose level

Improve glucose metabolism

Effectively use of blood sugar for energy instead of storing it as body fat


Take 1 stick before each meal, especially when having a carbohydrate-rich meal. Empty stick contents into a cup of 100ml water and stir well. Best served cold.
Key Ingredients
Inulin
Naturally occurs in the roots or tubers of plants, inulin is a soluble fibre that acts as a prebiotic to stimulate the growth of good bacteria in the gut.
White Kidney Bean
White kidney bean extract contains alpha-amylase blocker and phytohemagglutinin and is often used as a natural, non-stimulant way to promote weight loss.
---
Supplement Facts
Serving size: 5g per stick
Proprietary Blend: 1105mg
Inulin
White Kidney Bean Extract
Bilberry Extract
Grape Skin Extract
Other Ingredients
Grape juice powder, erythritol, raspberry juice powder, cranberry juice powder, maltodextrin, malic acid, silicon dioxide, citric acid, steviol glycoside, sodium carboxymethyl cellulose
Precautions
If you are pregnant, nursing, taking any medication or have a medical condition, please consult a physician before using this product.
Storage
Store in a cool, dry place below 25°C, away from direct sunlight.
Keep out of reach of children.
Country of Origin - Taiwan
---
Stay Inspired with Health Trends
Specially Selected For You