Improve Lipid & Glucose Metabolism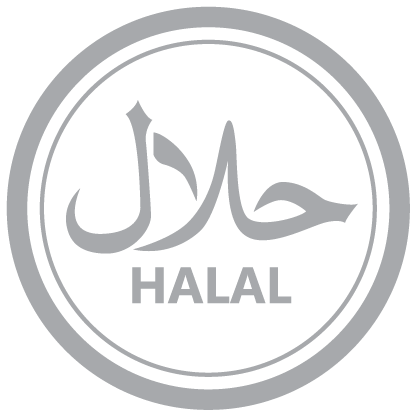 Xfat™ Apple & Berry Fat Burner
54.57
VIP (Buy 1 Save 40%)
S$54.57
S$54.57
VIP (Buy 4 Up Save 50%)
S$45.48
S$45.48
VIP Buy 1 Free 1 (Mix Allowed - Xcarb & Xfat, Price based on U.P.)
Add 2 into cart
VIP 2X Bonus$ with min $122 spend
Check availability at retail store
Local Delivery
LOCAL DELIVERY WITHIN SINGAPORE
Complimentary for orders above $50 and $15 for orders below $50.
Delivery timings are between Mondays to Fridays 10am-5pm. Saturday (excluding Public Holidays) 10am-12pm.
Product Overview
Product Expiry
4 March 2023
Servings per Container
30
Product Description
Struggling with shedding the excess weight that you have gained recently?
Losing weight is no easy task. You might feel you are not seeing much difference when it comes to your weight loss goals despite the healthy eating and workout you have been doing. If this sounds like you, don't beat yourself up! You are definitely not alone.
Xndo Xfat™ Apple & Berry drink contains a high potency proprietary blend of quinoa and Pueraria flower extract that supports fat burning and prolongs the sensation of fullness.
Features:
Specially formulated to burn fats, Xndo Xfat™ contains
Pueraria Flower Extract -

Packed with rich source of soy isoflavones to suppress the fat formation (lipogenesis) in the liver while promoting body fat breakdown (lipolysis) and adipocyte thermogenesis for weight reduction

Acai Berry Powder & Apple Extract – Excellent source of natural antioxidants to help maintain or improve lipid profile including support a healthy cholesterol level. Apple extract is effective in reducing both abdominal and visceral fat level

Quinoa & Indigestible Dextrin – Dietary fibre that promotes a feeling of fullness, suppresses appetite and cravings and aid in maintaining healthy blood sugar level. Quinoa may also help reduce dietary fat absorption, increase energy expenditure as well as support glucose metabolism

No preservatives, artificial colours & Lacto-vegetarian friendly

Halal certified
Benefits:
Suppress fat formation (lipogenesis) in the liver

Promote fat breakdown (lipolysis) and adipocyte thermogenesis for weight reduction

Maintain and improve lipid profile and blood sugar level

Support healthy cholesterol level

Reduce both abdominal and visceral fat level

Suppress appetite and cravings

Reduce dietary fat absorption

Increase energy expenditure

Support healthy glucose metabolism
As a dietary supplement, take 2 to 3 sachets daily, mix with a glass of room-temperature or cold water. Best served cold.
Supplement Facts
Serving size: 5g per sachet
Proprietary Blend: 1418mg
Quinoa
Indigestible Maltodextrin
Acai Berry Powder
Apple Extract
Pueraria Flower Extract
Other Ingredients
Apple juice powder, erythritol, lactose, apple flavour, malic acid, sodium carboxymethyl cellulose, silicon dioxide, calcium phosphate, sucralose
Precautions
If you are pregnant, nursing, taking any medication or have a medical condition, please consult a physician before using this product.
Storage
Store in a cool, dry place below 25°C, away from direct sunlight.
Keep out of reach of children.
Country of Origin - Taiwan
---
Stay Inspired with Health Trends
Specially Selected For You